A Pulse - more than just a questionnaire
In a complex environment, whether it is the market, your own organizational culture, or public policy, creating change needs awareness of your current situation. Our Pulses help you understand your customers, employees, or stakeholders through the stories they tell about their experiences. Collect real feedback to improve your business, react faster to market changes, and understand the actual needs of your employees or customers.

Common questionnaires are not able to provide facts and context, they are gameable and people often just say what they think you want to hear. Our Pulses provide real and actionable data you can rely on.
Discover where threats to wellbeing are hiding in your organization and how factors like communication, culture, identity and learning opportunities may be affecting wellbeing.
Develop unique insight into the complex interactions between people, technology and organizational process, and significantly enhance the visibility of cyber-security risk within your organisation.
Gaping Void - Art & Pulses
Images can be inspiring. They make us laugh and make us think. In collaboration with Gapingvoid we combine art with data and create Pulses using the power of illustrations to bring stories, immediate impressions, and solid scientific data together.
By blending our classic Culture Pulse with Gaping Void's insightful images, we use art to add a more emotional and interpretative component to understanding employee engagement.
How Agile is your organization? This Gaping Void-partnered Pulse captures key Agile characteristics in order to understand the status quo of your Agile transition as well as providing valuable insights on where and what to improve.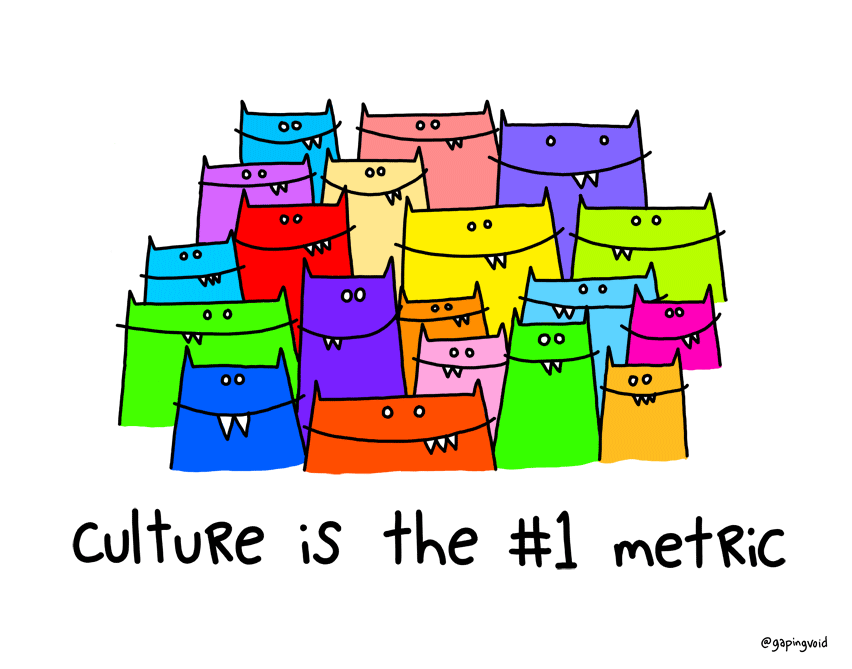 As developers of agile tools we put our customers and their needs at the forefront. The "State of Agile" pulse has helped us improve our way of working and see what the agile principles mean for us.
We have been using the agile42 Organizational Scan, based on SenseMaker® Tech, and it provides our clients real and unique insights and data about their leadership, organizational culture, and decision-making processes
Do you want to create your own Pulse?
Would you like to create your own Pulse? Our experienced consultants will support you in designing it. Just get in touch.
Cognitive Edge has been challenging conventional thinking on strategy, leadership, culture, conflict resolution and change management since 2005. The science of complexity and the recognition of an unpredictable future drive our practice. Our view of reality is based on years of research in the fields of anthropology and the natural sciences. One of our major contributions, via Dave Snowden, to the science of complexity and the ability to act in it is the Cynefin framework. Knowing how to act is our priority: from citizen participation to business improvement and adaptation to unstable markets, we have been there. Wherever human beings have had the need or desire to solve complex problems quickly but without cutting corners, our tools have been used. Pulses are just one of them.